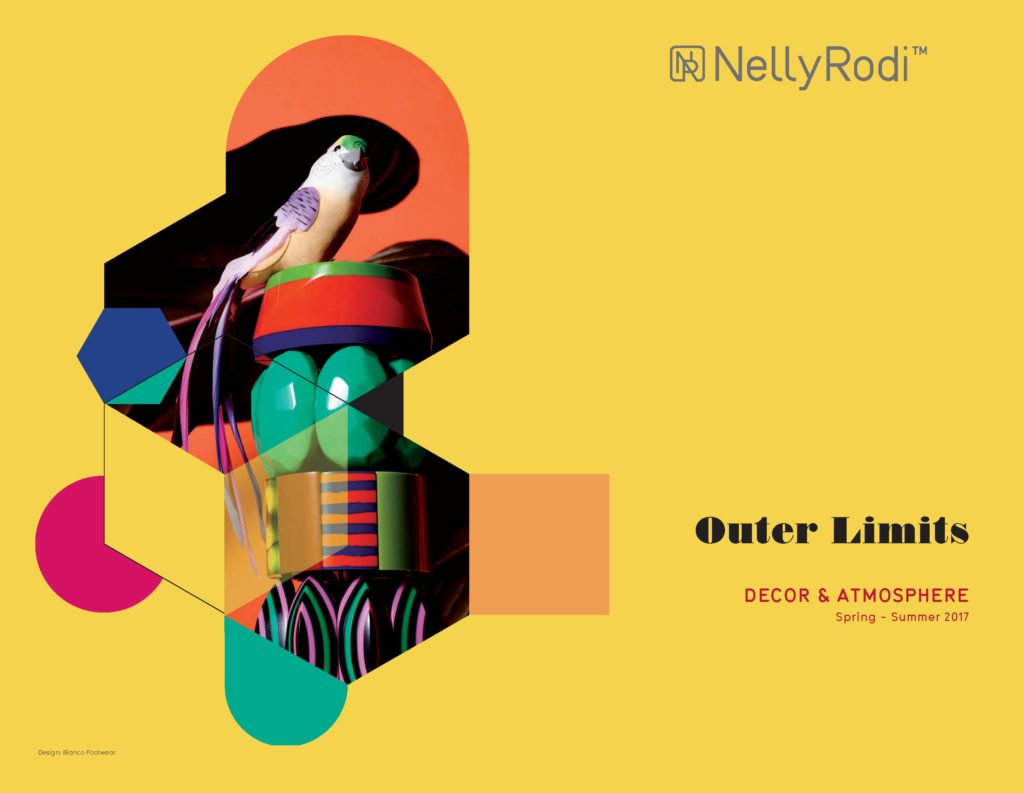 ADV+Decor+SS+2017 – EXTRACT
NellyRodi publie chaque année une vingtaine de publications prospectives et de cahiers de tendance saisonniers, à la fois transversaux et sectoriels. Reconnus et réputés, quotidiennement réactualisés, ils aident les entreprises à se projeter dans le futur sans rien rater de l'air du temps.
Les publications prospectives sont affinées par des réflexions sur les nouvelles esthétiques ; des analyses et décryptages des socio-styles, des modes de consommation et des attitudes ; des synthèses de rendez-vous internationaux et des nouvelles adresses à découvrir. De même, les cahiers de tendances saisonniers s'enrichissent chaque jour de fiches sectorielles (mode, beauté, design, décoration, etc.) et transversales (motifs, formes, couleurs, textures, finitions, etc.).
Each year NellyRodi produces around 20 forecasting publications and seasonal trend books, both cross-discipline and sector specific. Renowned, respected and updated daily, these publications will help the companies to move into the future without losing sight of what's happening now.
Their forecasting publications are augmented on an ongoing basis with fresh insights on new aesthetics, analyses and translations of sociological profiles, observations on changes in consumer behavior and attitudes, updates on international events and important new addresses. Their seasonal trend books are also amended daily with information that is sector-specific (fashion, beauty, design, interior design, etc.) and transversal (prints, shapes, colors, textures, finishes, etc.)