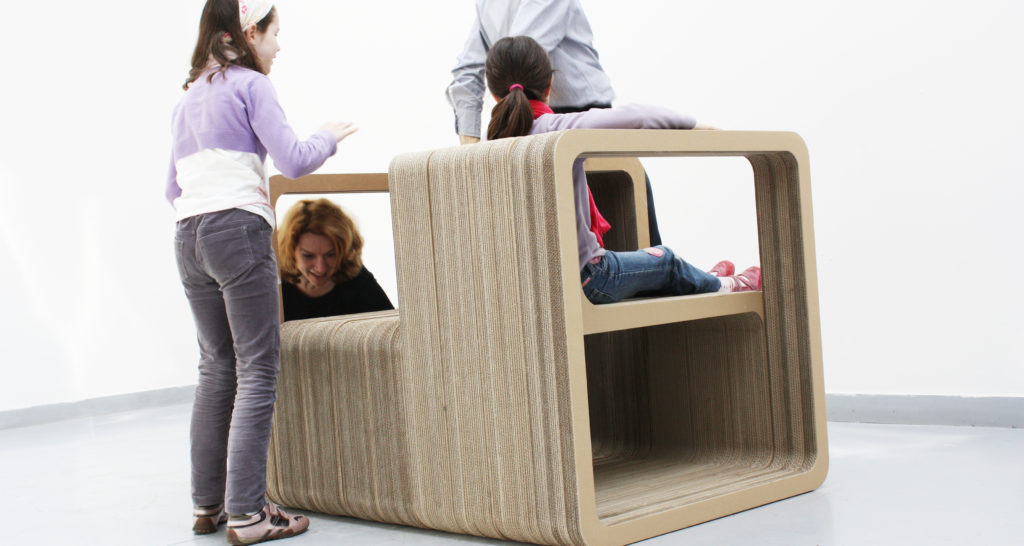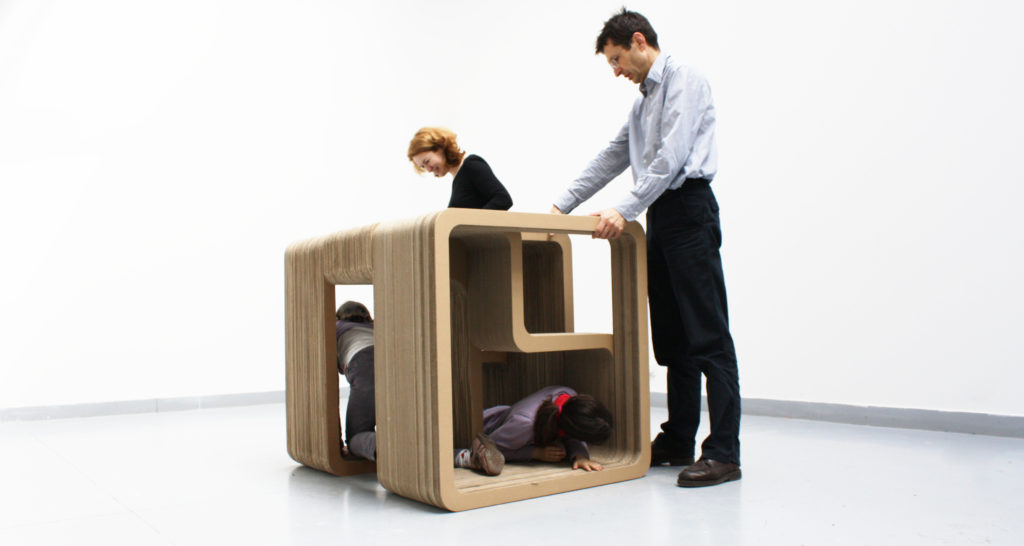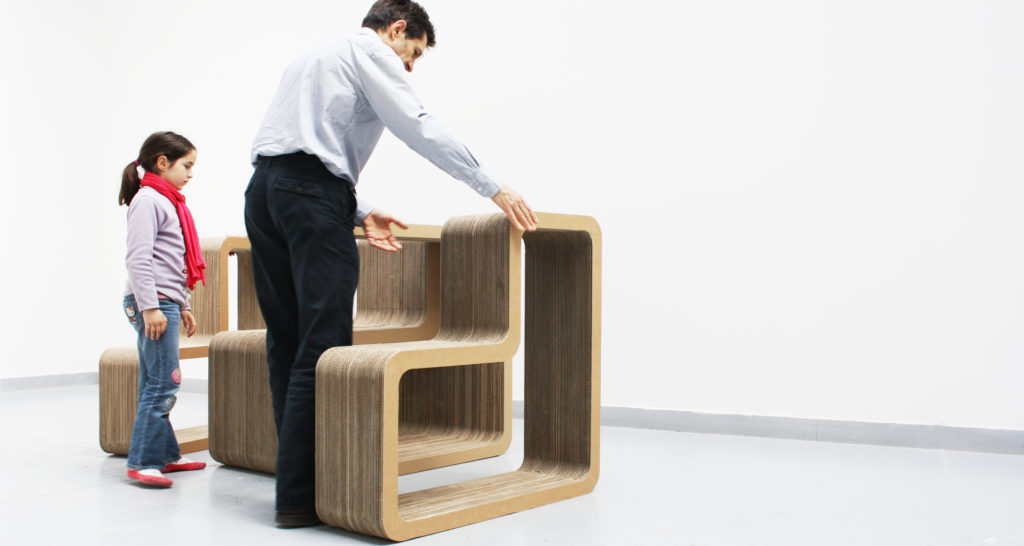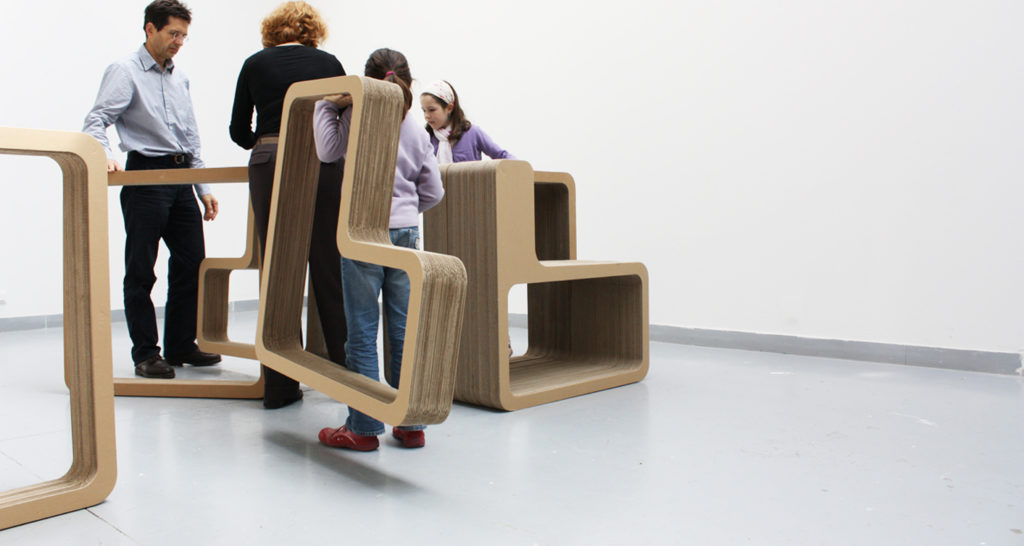 Cubox est un objet double, utilisable directement et spontanément par des adultes comme par des enfants. Cette forme cubique simple, séparée en huit modules très légers, faciles à manipuler, agit comme un « Rubik Cube ». Les éléments sont assemblés en utilisant des aimants (inclus dans la structure). Différents espaces peuvent alors être créés. L'adulte verra un banc, une chaise ou une table ( … ), alors que l'enfant y découvrira un refuge, une cabane… Deux points de vue pour un même objet, deux applications différentes répondant à des besoins différents.
Ceci est un meuble dont les possibilités s'étendent au-delà de l'utilité et dont le potentiel réside dans le choix de partager l'espace.
A twofold object with two functions used directly and spontaneously by adult and child alike. This simple cubic form, separated into eight very light, easy to handle modules acts like a "Rubik's Cube", where elements are assembled (using magnets) and spaces emerge by turning and combining the different units. The adult will see a bench, a chair or a table (…), while underneath the child discovers a hideaway,
a refuge, as if formed just for his or her pleasure. Two perspectives of the same object – two different applications responding to the very different needs of the users. This is a piece of furniture whose possibilities extend beyond utility and whose potential lies in the choice of sharing space.
2010 Design project: carton, glue, magnets.